Have you ever wondered whether those extra chocolate bars and a lack of vegetables in your diet really make a difference? Yes they do, they can have a massive impact on your health.
A healthy lifestyle has both short and long term health benefits. Long term, eating a balanced diet, taking regular exercise and maintaining a healthy weight can add years to your life and reduce the risk of certain diseases including cancer, diabetes, cardiovascular disease, osteoporosis and obesity. In the short-term it can also make you feel and look your best, give you more energy and help you maintain a healthy weight.
The key to reducing the risk of these diseases is making small changes to your daily lives – eating healthier food, getting your 5-a-day, having treats occasionally, and taking more exercise. Improving your lifestyle with small steps in the right direction will have a big impact on your well-being.
Importance of Good Nutrition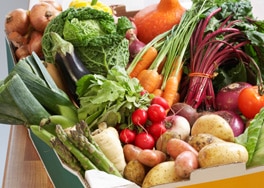 Your food choices each day affect your health — how you feel today, tomorrow, and in the future.
Good nutrition is an important part of leading a healthy lifestyle. Combined with physical activity, your diet can help you to reach and maintain a healthy weight, reduce your risk of chronic diseases (like heart disease and cancer), and promote your overall health.
The Impact of Nutrition on Your Health
Unhealthy eating habits have contributed to the obesity epidemic in the United States: about one-third of U.S. adults (33.8%) are obese and approximately 17% (or 12.5 million) of children and adolescents aged 2—19 years are obese.1 Even for people at a healthy weight, a poor diet is associated with major health risks that can cause illness and even death. These include heart disease, hypertension (high blood pressure), type 2 diabetes, osteoporosis, and certain types of cancer. By making smart food choices, you can help protect yourself from these health problems.
The risk factors for adult chronic diseases, like hypertension and type 2 diabetes, are increasingly seen in younger ages, often a result of unhealthy eating habits and increased weight gain. Dietary habits established in childhood often carry into adulthood, so teaching children how to eat healthy at a young age will help them stay healthy throughout their life.
The link between good nutrition and healthy weight, reduced chronic disease risk, and overall health is too important to ignore. By taking steps to eat healthy, you'll be on your way to getting the nutrients your body needs to stay healthy, active, and strong. As with physical activity, making small changes in your diet can go a long way, and it's easier than you think!
Maintain Your Healthy
Lifestyle With These 7 Tips
Whether you've already reached your target weight or you're eagerly anticipating the moment that you do, understanding how to maintain a healthy status is essential. From staying on top of maintenance calories to knowing how to handle setbacks, use these seven tips to maintain your healthy lifestyle.
1. Maintain Healthy Habits Every Day
When it comes to maintaining a healthy lifestyle, one of the most important things you can do is simply striving for consistency. No matter how busy life gets or how much your schedule changes on a daily basis, try to eat the same balance of whole foods, consume a similar number of calories, and work in a consistent amount of physical activity.
You might be tempted to maintain your healthy habits during the week and give yourself a break on the weekend, but it's important to keep things consistent every day of the week. By sticking to your healthy habits seven days a week, you'll be less tempted to binge and more likely to sustain your weight loss for the long term.
2. Stay On Top of Your Maintenance Calories
After reaching your weight loss goal, you might be tempted to ease up on your diet plan or change your eating patterns altogether. While it might be a good idea to incorporate a different range of nutritious foods in your diet, it's important to keep an eye on your caloric intake. After all, the number of calories you need at your target weight probably won't be the same as what you needed when you began your weight loss journey.
To determine how many maintenance calories you need, calculate your total daily energy expenditure (TDEE) regularly to ensure that you're helping your body achieve the ideal energy balance. To do this, multiply your weight in pounds by 1.2 if you're relatively sedentary, by 1.5 if you get moderate exercise, or by 1.75 if you're training for a marathon. Then, use a Calories Per Day calculator app to track your caloric intake and make sure you're getting what you need to maintain your current weight.
3. Stick to an Exercise Routine You Love
You already know that regular exercise and good physical fitness is essential for helping you reach your ideal weight. But you might not realize how important exercise is for feeling good and maintaining a healthy lifestyle.
If you're already used to getting your cardio and strength training in during your daily visit to the gym, keep it up. If you're ready for a change of your routine, however, try not to take a break. Instead, squeeze in at least 60 minutes of physical activity each day, whether you're jogging on the treadmill, going for a swim, or going for a hike around your local park.
4. Increase Your Water Consumption
When your primary goal is getting in shape and eating right, you might not give water the attention it deserves. As you strive to keep up your healthy habits, however, it's important to increase your water consumption.
Not only will drinking water keep you hydrated and improve how your body functions, but keeping the water flowing can also help with weight maintenance. Try drinking a large glass of water before a meal, and the feeling of fullness you'll experience could help to reduce your calorie intake.
5. Get a Full Night's Sleep
Life has a habit of getting busy, but if you never make time for sleep, your healthy lifestyle goals could suffer. After all, sleep debt and weight gain are more closely connected than you might think. When you don't get enough sleep, you're more likely to skip the exercise that helps you burn fat and build muscle, and you're prone to making unhealthy eating decisions. In fact, sleep deprivation encourages unhealthy decisions, as it reduces activity in the part of your brain that oversees impulse control.
So how can you make sure that being tired doesn't prompt you to make bad choices? Aim to get between seven and nine hours of sleep per night, and try to find the ideal amount of sleep for your body.
6. Track Your Progress
After tracking your weight loss progress carefully for months or years, you might be looking forward to setting aside the scale or putting down the calorie tracking apps. Reaching your target weight doesn't mean you should stop assessing your progress, though. Instead, it's important to continue to track your progress so you can make sure you're maintaining your healthy lifestyle.
Use an app to continue to track your food intake and exercise routines, and make a point of hopping on the scale once a week. Since your new goal is maintaining your current weight, you'll want to keep an eye out for weight gain or loss. When you use an app to keep a digital diary, you can easily look back on your patterns and identify unhealthy habits before they cause you to get too far off track.
7. Forgive Yourself For a Bad Day
Even when you try your hardest to stick to your healthy habits, you have to expect the occasional setback. Whether you feel under the weather and have to skip your spin class or you accidentally overindulged at a birthday party, you're bound to have a bad day every once in awhile.
When this happens, don't assume the worst or convince yourself that you've ruined your diet for good. Instead, do your best to power through the day, forgive yourself for a minor slip up, and get back to your healthy habits right away. Try drinking extra water, making sure that you get enough sleep, and restocking your fridge with healthy options. Understand that one off day won't compromise all your hard work and that a small setback doesn't have to derail everything you want to achieve.
As you adopt these seven strategies and strive to keep your energy balance consistent, keep in mind that maintaining optimal health isn't merely a short-term goal. Consider a healthy lifestyle to be the key for your long-term health, and set far-reaching goals that will help you stay healthy no matter what life may bring.
How to Maintain a Healthy Lifestyle
Being healthy should be part of your overall lifestyle, not just a New Year's resolution. Living a healthy lifestyle can help prevent chronic diseases and long-term illnesses. Feeling good about yourself and taking care of your health are important for your self-esteem and self-image. Maintain a healthy lifestyle by doing what is right for your body.
Maintain a healthy weight. Determine whether you are overweight by checking your body mass index. If you are overweight, it can lead to a higher risk of chronic disease such as cardiovascular disease, diabetes, stroke and certain cancers.
Step 2
Stick with healthy food from each food group. This means staying away from food high in saturated fats, sodium and added sugars. Eat more whole grains, lean proteins such as chicken or legumes and beans, low-fat or non-fat dairy, and increase your fruits and vegetables.
Step 3
Visit your doctor for an annual physical exam. Depending on your age, certain lab tests and screenings, such as mammograms, colonoscopies and heart tests, are necessary. Stay up to date on your health screenings to identify whether there are medical problems to address.
Step 4
Make sure your relationships are positive and healthy ones. Surround yourself with people who support you and who you feel good around. Your partner in life, friends and others who are in your life should respect you. If you find yourself in an unhealthy relationship, take steps to improve it or move on.
Step 5
Engage in physical activity for at least 30 minutes every day. Take an exercise class, join the gym or just take a brisk walk outside. Making the time for physical activity is a necessity and not a luxury.
Step 6
Know when and how to de-stress. Taking care of your mental health is just as important as taking care of your physical health. Make sure that you have positive ways of dealing with stressors in your life. This might be exercising, meditating, yoga or just doing deep-breathing exercises. If stress becomes so severe that it is interfering with your sleep or ability to cope, talk to your doctor or a counselor.
Step 7
Do not smoke. Smoking can cause preventable diseases such as lung cancer and other cancers. Stay away from secondhand smoke, since this can also be hazardous to your health.